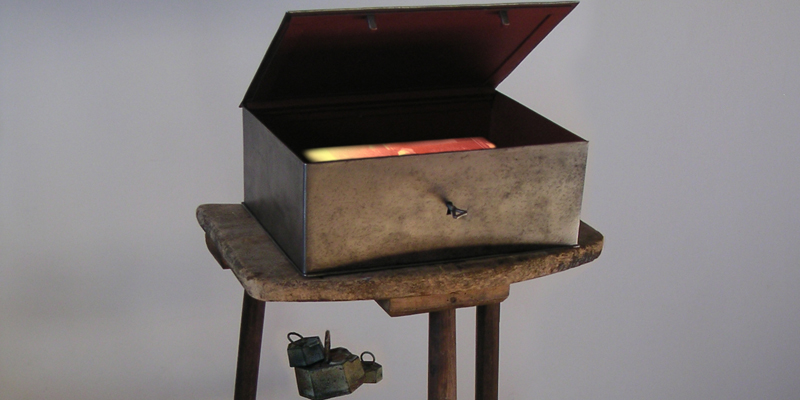 L'INTRAITABLE
L'INTRAITABLE
Dans son livre LA CHAMBRE CLAIRE, Roland Barthes écrit : « Le nom du noème de la Photographie sera donc : «Ça-a-été», ou encore «L'Intraitable». »
L'INTRAITABLE est une installation vidéo des apparitions et disparitions extraites des 23 pellicules Super 8 tournées par mon père.
L'INTRAITABLE fait partie d'un travail de recherche sur l'absence de filiation, réunissant différentes vidéos, photos et œuvre numérique autour du film Humus.
–
THE INTRACTABLE
In CAMERA LUCIDA, author Roland Barthes writes : « The name of Photography's noema would be : «This-has-been», or «the Intractable». »
THE INTRACTABLE is a video installation of numerous appearances and disappearances taken from 23 Super 8 film reels shot by my father.
THE INTRACTABLE is part of an ongoing reflection on the theme of childlessness, assembling various videos, photographs, and a ditigal piece relating to another film of mine Humus.
2013
Exposition collective FANTÔMES à l'atelier LA FABRICA 114 – Paris
Analogica Festival / Italie
Télécinéma c.i.m.
Écran LCD, boîte, tabouret, plombs, fils
Durée 16mn29s (boucle) – muet