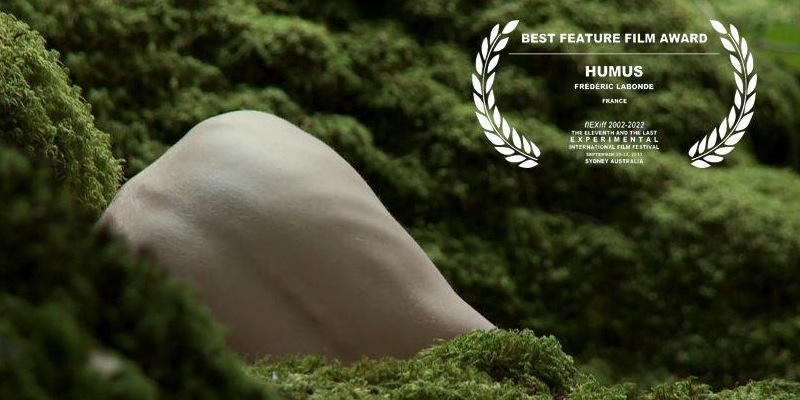 HUMUS
HUMUS imagine une forêt originelle, en dehors de toute civilisation. Elle abrite un enfant, un adulte et un vieillard, en recherche d'eux-mêmes. Différentes voix résonnent entre les arbres et les accompagnent pendant leur quête…
Basé sur les récits intimes de personnes n'ayant pas d'enfant, HUMUS nous parle de l'homme, de son appréhension du monde comme seule consolation à son inéluctable solitude. Laissant libre cours à la perception, HUMUS est un essai documentaire sur l'absence de filiation.
HUMUS fait partie d'un travail de recherche réunissant différentes vidéos, photos et œuvre numérique sur ce même thème.
–
HUMUS imagines a primeval forest, away from all civilization, wherein a child, an adult and an old man set out in search of themselves. On their quest they are accompanied by different voices, echoing through the trees…
Based on the intimate narratives of childless men and women, HUMUS speaks to us of human condition, and of our view of the world as our only solace to our inescapable solitude. Allowing perception to follow its own course, HUMUS is a documentary essay on the theme of childlessness.
HUMUS is part of an ongoing reflection on the theme of childlessness, assembling various videos, photographs, and a ditigal piece.
2013
Festival flEXiff – Sydney / Australie – PRIX DU MEILLEUR LONG MÉTRAGE – BEST FEATURE FILM AWARD
Tirana International Film Festival / Albanie – PRIX DU MEILLEUR MONTAGE – BEST EDITING AWARD
Cinema Vérité – Iran International Documentary Film Festival – Téhéran / Iran

Comédiens Ariel Gillet – Olivier Dureuil – Jacques Fornier
Témoignages Véronique – Joan – Daniel – Denis
Conseiller artistique Frédéric Bonnet
Compositrice Alice Guerlot-Kourouklis
Directeur de la photographie Maurizio Tiella
Première assistante Anna Lequoy
Ingénieur du son Thomas Buet
Monteur image Frédéric Labonde – Stéphane Canestrelli
Monteur son et mixeur Thomas Buet
Production FREDAUCARRÉ
Producteur associé Simon Gillet – Les Films de l'Avalée
Directrice de production Séverine André
Durée 1h 09mn